Welcome
Fr Bernard Buckley to St Patricks's Parish.
Welcome to St. Patrick's
We hope that through your experience with our community spirit, it will encourage you to be drawn into God's love through active engagement in our parish.
Read more
Baptism – Weddings – Sacraments of the sick – Preparation for the Sacraments of Reconciliation, Eucharist and Confirmation. Click to read more information about each Sacrament.
Faith should touch every corner of our lives. We know it can be intimidating to walk through those doors, but we've been expecting you. Welcome home.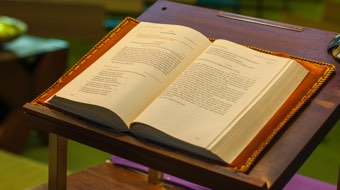 Need a copy of the Weekly Bulletin? What's on in Your Parish? Click to select and download your copy of the Weekly Bulletin and be informed about your Parish activities.
Looking for Mass Times?
Please come and celebrate the Holy Eucharist with us.
Click here
From our Blog archives: How to Make Sense of the Bible
Jeff Cavins explains the benefits of studying the Bible and introduces an easy way for everyone to read and understand it.
What's on in our Parish?
Get all the news and updates on parish life right here.
Read our Blog
Are you new to the Parish?
If you would like to know more about the parish or need some assistance...
Please contact us